A team of 12 volunteers left Sunday at 7 am, and drove to Good News Day Care in the Roseland community of Chicago. The center is located on the south side of the city and is one of the roughest neighborhoods in Chicago. Gangs, drugs, prostitution, murders, unemployment, and hopelessness are prevalent.
Ms. Pearl Willis, the founder of Good News Day Care, provides a nurturing environment giving encouragement and hope back to the community. While the moms go to school and/or work, their children are fed and provided with a free quality pre-school education. The children learn math, science, social studies, letters and numbers, colors and shapes. There is reading time, nap time, play time, and clean-up time. They also learn about Jesus and his love for them. It's a full day packed with a lot of energy, hope, and love!
This trip was to serve at a breakfast ministry at the day care. The team set up and prepared breakfast for local residents of homeless shelters. One of the team, Lisa, shared her story of hope for the homeless shelter residents. Afterward, several people came up to Ms. Pearl and told her how they really needed to hear that message. Prior to the trip, others contributed by preparing 100 blessing and hygiene bags, some of which were distributed that morning and some were given to the center for future needs. The bags contained soap & washcloth, shampoo, disposable razor, deodorant, toothbrush, toothpaste, water bottles, snacks (protein bars, trail mix, etc), chapstick, socks, lotion, tissues, and a note of encouragement.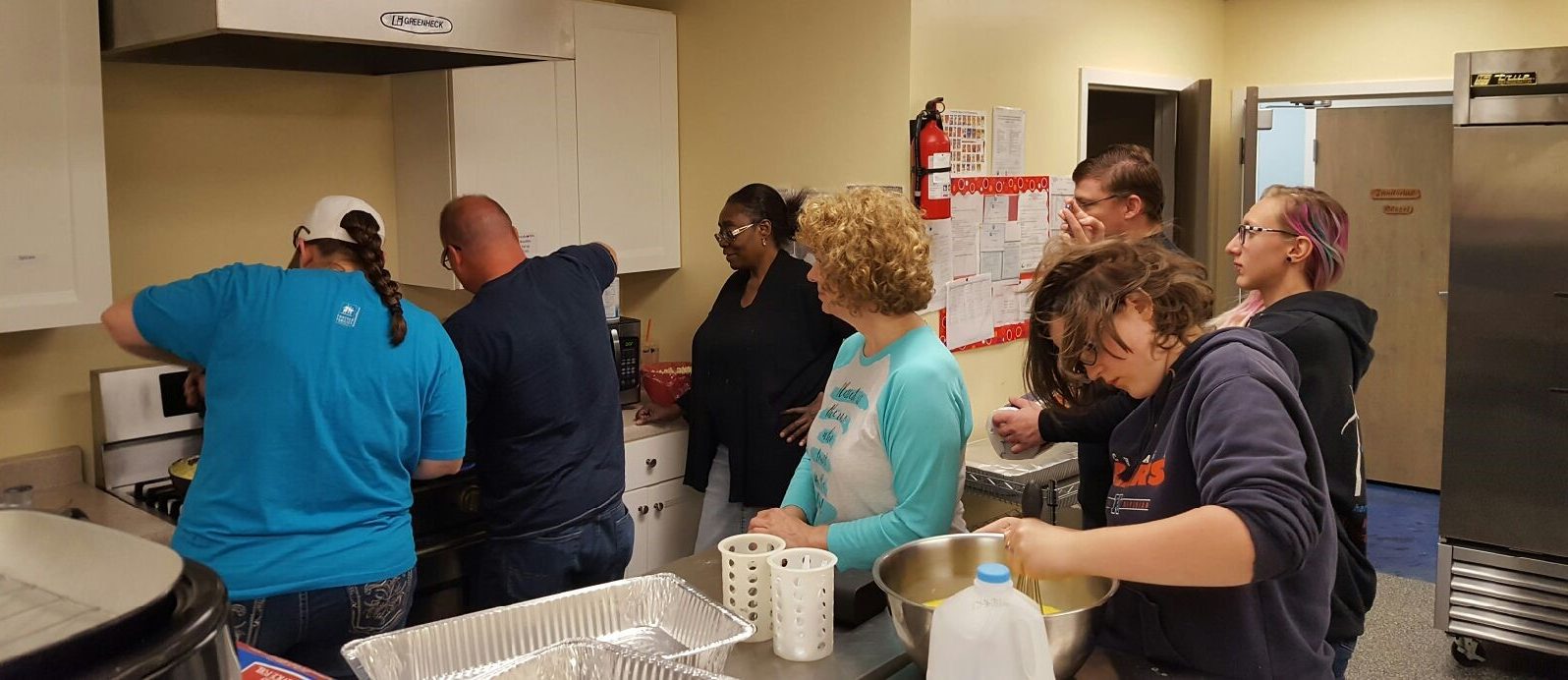 Thanks to all who served! If you're interested in serving in this mission in the future, contact info@reclaimedcharity.org.